How to apply the Night Cream, Luminous Perfecting Cream?
Apply on the face and neckline, and why not, on the top of the hands. To make your look stand out, remove excess cream from dark circles and the corners of the eye, to keep them lighter than the rest of the face. You can apply this treatment every night before going to bed. You enjoy its sweet orange blossom scent, ideal for benefiting from its relaxing effects.
Dreaming of waking up in the morning; rested, luminous, smooth and rejuvenated skin with a healthy glow effect without foundation?
The BOTAN Luminous Night Cream innovation is made for you. We have imagined the perfect alliance, with on the one hand a concentrate of natural anti-aging, moisturizing and lifting active ingredients and on the other hand a hint of BOTAN magic thanks to its healthy-glow ingredients.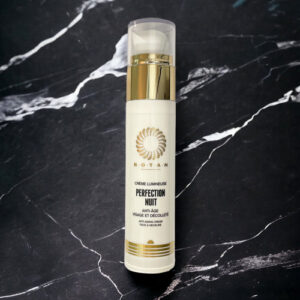 The result is visible as soon as you wake up, with a dynamic, fresh and rejuvenated face, even after 2 sleepless nights! This serum-like, non-greasy night cream is suitable for all skin types (dry, combination and oily). It regulates excess sebum, to prevent the appearance of pimples.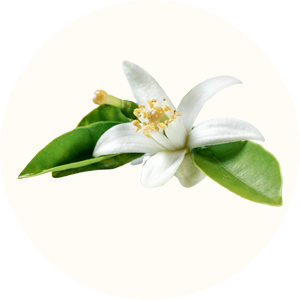 Soothing and reassuring, the sweet scent of orange blossom makes it easier to fall asleep and relieves tension. Before going to bed, you apply the night cream to enjoy its relaxing effects during the night.
Hyaluronic acid, known for its moisturizing properties, retains up to 1000 times its weight in water! Thus, the action of hyaluronic acid makes it possible to maintain the level of hydration of the cutaneous tissues, thus making the skin smooth, firm and plump and the pores of the skin tightened.
Botany at the heart of its formula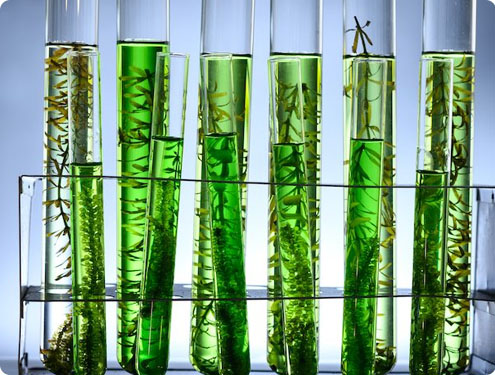 The Avocado, Macadamia and Argan oils present in your Night Cream containing Vitamins A, Active Retinol, Vitamins B, Vitamins PP, Vitamins F have the following virtues; revitalising, regenerating, antioxidant action, heal any pimples, reduce wrinkles and fight skin aging. Vitamin C gives you a luminous skin glow and vitamin E has the role of boosting your collagen levels and restoring a plump and natural appearance to your skin. A recipe with multiple benefits which in a few words will give you firmer, more elastic, smoother and luminous skin.
How to fall asleep quickly?
Here are effective methods to fall asleep quickly, proven by many people:
Get up and do something with your hands or head, like doing a puzzle. Read a book, or apply Night Cream. Avoid watching TV and using modern screens as they reduce melatonin, a sleep-inducing synthetic.
Hide his clock. Constantly checking the time just makes us more stressed.
Set the room temperature between 15.6 and 19.4°C to create the most comfortable conditions.
Make sure the room is dark as this can help his brain produce melatonin.
Take a hot shower before bed. Studies show that it can prepare your body to rest and relax. Then apply the Night Cream.
Make sure his hands and feet are warm.
Viewing a calming scene can make us fall asleep faster.
Listen to soothing music. Classical music is a good choice.
Relax your muscles before bedtime.
Breathe deeply when we can't relax.